Recent news chosen to illustrate and update Tread Softly briefings on Migration.
More than 70 million people now fleeing conflict and oppression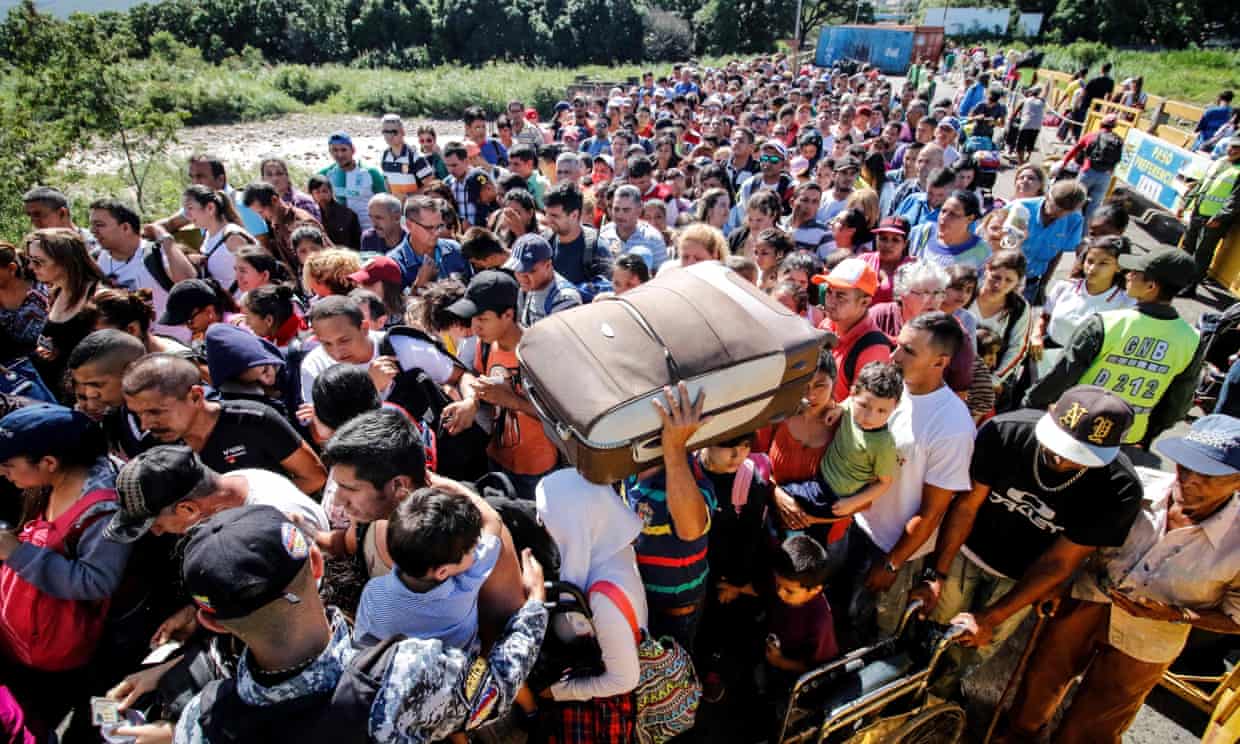 19/6/2019: One in every 108 people were displaced in 2018, yet offers of resettlement were half level of previous year, according to the UN Refugee Agency.
Source: The Guardian
Refugees and migrants from Venezuela top 4 million
7/6/2019: The number of Venezuelans leaving their country since its economic breakdown has reached 4 million, according to UN agencies. Venezuelans are one of the world's largest population groups displaced from their country. Source: UN Refugee Agency
For Rohingya Refugees, there's no return in sight
5/6/2019: The US and other UN Security Council members are not doing enough to secure justice for Rohingya refugees. More Rohingya (1.2 million) live in Bangladesh than remain in Myanmar and they will not be returning anytime soon. Source: Human Rights Watch
Trump's policies are harming refugees worldwide
31/5/2019: Slashing US resettlement numbers to the lowest point in the UN program's history has upended the delicate burden-sharing equilibrium between the US and front-line countries. Source: Human Rights Watch
Frontex mandate expanded
16/5/2019: The EU plans to deploy 10,000 armed border guards by 2027 to patrol its land and sea borders. The European Border and Coast Guard agency (Frontex) will have the power to use armed force on the EU's external borders. Source: Inter Press Service
Disasters and conflict, drive the greatest number of IDPs in 2018
10/5/2019: More than 17 million people were newly displaced in 2018 as a result of weather and geophysical changes, while 10.8 million additional people were uprooted because of conflict. Source: Devex
Building walls to keep climate refugees out
11/4/2019: As the planet heats up, homes are becoming uninhabitable and people are on the move. The countries most responsible for climate change are fortifying their borders to keep them out. Source: DW
Why Venezuelan migrants need to be regarded as refugees
27/2/2019: How we treat Venezuelans in exile will shape the future trajectory of their country and the wider region. The international community has been slow to follow the Colombian government's progressive stance.
Source: IRIN
Less than 5% of global refugee resettlement needs met in 2018
19/2/2019: New data released by the UN Refugee Agency shows that, despite record levels of worldwide forced displacement, just 4.7% of global refugee resettlement needs were met in 2018.
Source: UN Refugee Agency
The world's 40 million invisible refugees
11/2/2019: The Guiding Principles on Internal Displacement were launched 21 years ago yet people displaced within their own countries – whether by conflict or disaster – often struggle for the same recognition and protections afforded to refugees. Source: IRIN